Immersive and Situated Analytics

Visualization researchers need to develop and adapt to today's new devices and tomorrow's interface technology. Today, people interact with visual depictions mainly through a mouse and, gradually, by touch. Tomorrow, they will be touching, grasping, feeling, hearing, smelling, and even tasting data. This theme explores the concept of immersive, situated, multisensory, post-WIMP visualization and investigates how information visualization can employ different display and presentation technologies, such as head-mounted displays, projection systems, wearables, tabletop displays and haptic interfaces. Immersive and Situated Analytics (IA/SA) activities are a core theme of the Bangor Immersive Environments Lab (BIEL).
We are especially interested in using web technologies, such as WebVR/XR, for prototyping. Towards this, and based on early web-based prototypes we have built, we have developed an Immersive Analytics creation framework, <VRIA> (see figures below and our IEEE TVCG paper, here), which allows the creation of IA experiences built upon Web-standards. <VRIA> can also be found on Github.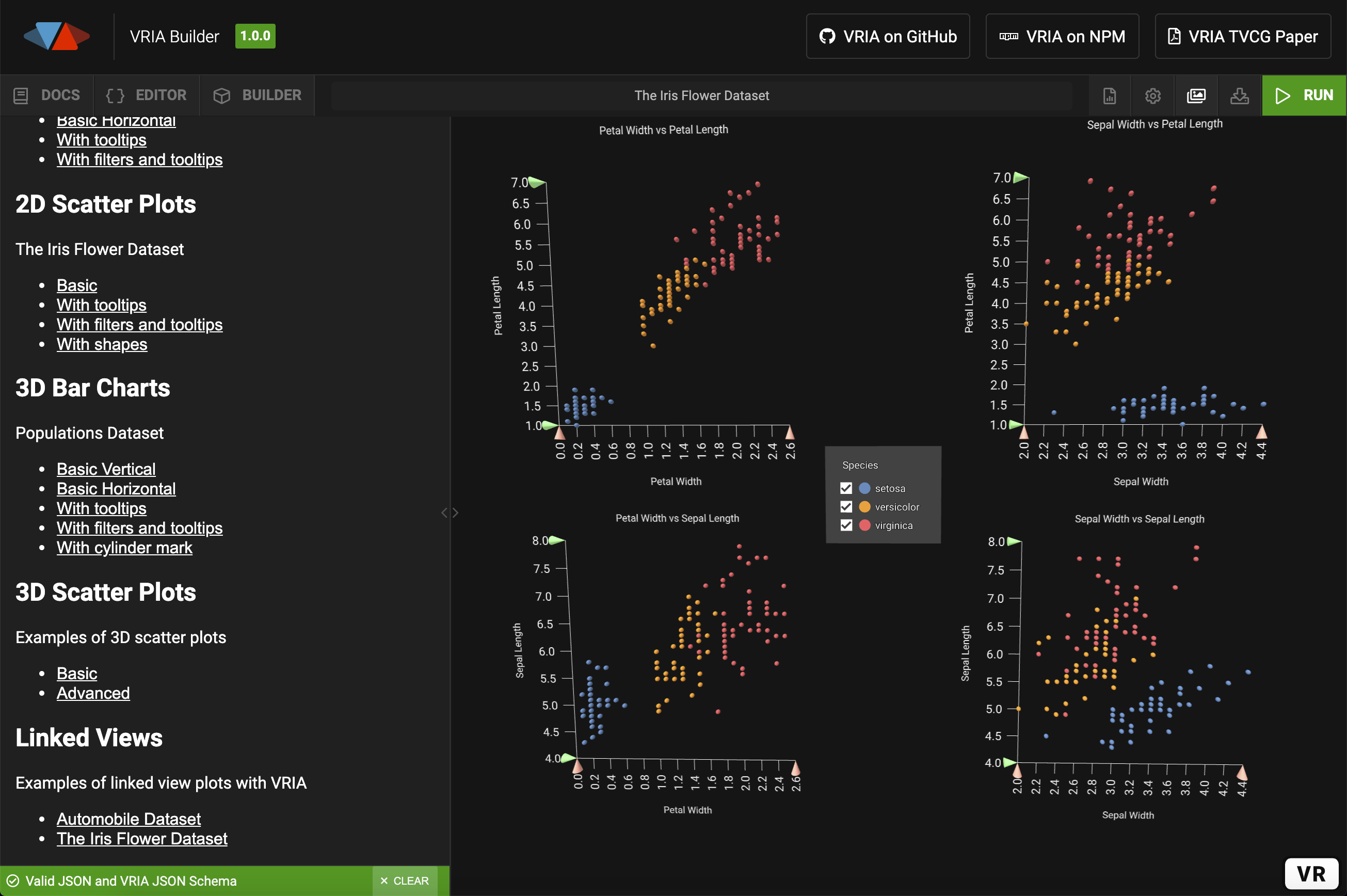 Collaborators
(in various publications)
Bangor University, University of Maryland - College Park, Edinburgh Napier University, University of Applied Sciences and Arts Northwestern Switzerland College Park, University of Chester
Related Publications